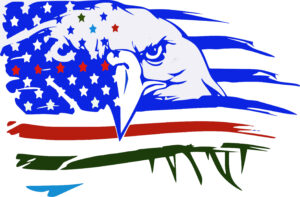 2022 Blue Butt Rally
Friday August 12th Event Registration
Saturday August 13th Blue Butt Ride
Start time: 7 a.m. August 13, 2022
Circus Circus – 500 N. Virginia Street, Reno, NV 89501
Proceeds to benefit Nevada fallen/injured officers and their families
Check-in and late registration for riders is Friday, August 12th from 4pm-7pm, in the Circus
Circus. Rider's meeting at 7 pm. Start time 7 am August 14th with traditional donuts and coffee
provided. Route instructions given out at 6:45 am.
The 29th Blue Butt Rally is about map reading and correctly answering questions along the 340 – 410 miles. It is not a competitive event nor is it a race; one fantastic ride. There is no scoring,
ranking or even a time limit to finish. (Although most riders typically finish in 8 to 12 hours.)
You can ride solo or in a group; you choose. If your bike develops "issues", we will bring you and
your bike back to the starting line.
The Circus Circus Hotel and Casino will be our host for this year's Blue Butt Rally. We have the link for room reservation at the Circus Circus Hotel and Casino listed below.
Hotel Reservations:
Rooms are $100 plus tax and resort fee per night for king size bed for 08/12 & 08/13 2022.
https://book.passkey.com/event/50263831/owner/49883457/home
Pre-registration fee is $65.00 if postmarked by July 15th after which the late entry fee goes to $75 (to cover costs of mailing t-shirts & trophies). Special category awards for: "Oldest Rider",
"Youngest Rider", "Largest Club Participation," Longest Distance from Home" and to the finder of the "Lost Knight".
All motorcycle brands, clubs and riders are welcome!
Contact by phone or email: Floyd (775) 315-6784 or Jim Edwards (775) 851-3572 (evenings)Email:
BlueButtRally@gmail.com
See ya then!